9000 miles and a left turn east from Phoenix is where we were for a week. Bangladesh. A Muslim country, one of the poorest in the world, close to 25% of the children under 5 years old never making it to their 6th birthday, and an average daily income of $2 for most of the working poor. Medical Mercy came to see the children. We did that and more. 21 team members: Sarjita, Lara, Vic, Bob, Kelly, Deanna, Anne, Heather, "Parks", Diane, Celia, Doreen, "Tico", Dave, Michael, Bill, Jill, Sue, Darlene, Blair and I.
In 3 full days and 2 half days of clinics we saw 918 medical patients, 88 dental patients
installed water filtration systems in 5 projects
taught comprehensive first aid and left an advanced first aid kit for each of the 5 projects
did nutritional assessments on all of the patients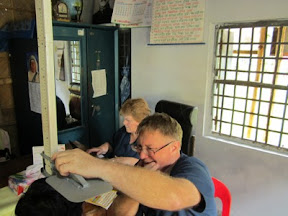 did dental hygiene education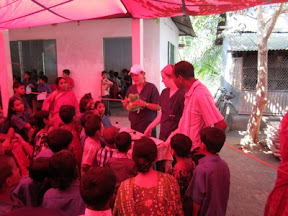 and collected all the information on all of the patients in a comprehensive computer database with pictures of each child seen.
Not to say that all of this was easy. Getting to Bangladesh was a trip we won't soon forget (Kuwait and Pakistan were unscheduled countries we visited). Getting back to Dhaka on the last day of clinics is also a trip we won't forget: of the 6 vans we had, 4 broke down during the 10 hour road trip back to Dhaka from Khulna. That said, the clinics ran well, pharmacy
was dynamic and we worked hard.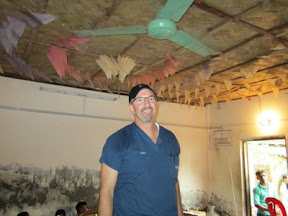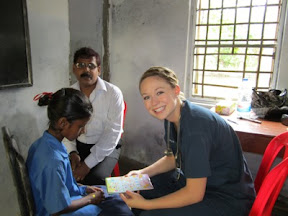 So here are the final thoughts. When we are in a country that has values different from what we believe in, we need to begin to understand our purpose: to serve, to be humble and to be compassionate. To all. Regardless. We were in a village where the imam of the village came and chose to sit with his entourage to observe the activities of our medical team.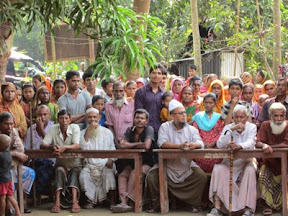 He had the power to make trouble for us or not. I introduced my self, spoke with him, and we shared blessings on each other. His to me was Mohammed based, I to him was Christ based. We smiled at each other as we clasped our hands together, and then touched our hands to our hearts. mutual respect, mutual understanding, mutual acceptance for who we each were in God's eyes. He saw our children praying.
He saw how we took care of, cared about and cared for the children in his village. He came to me later and said thank you. I couldn't have asked for anything more. Perhaps he saw a little of what we did as a reflection of
of who we are. Perhaps he saw our purpose. To serve. Perhaps he saw the will. The will of our God who sends us out to serve. Perhaps we too saw what we were supposed to see. Children who are vulnerable, hungry, poor, and at times forgotten looking for a place in this world to experience life. In the few short days that we were there, I pray that we were able to do that. To give them a chance to experience a life that will be filled with God's love and grace. We gave them medicine, dental, first aid, clean water, and above all, we gave them love. Something I hope they never forget. For that is our purpose and will. To serve humbly, with compassion and love, giving and never taking, and remembering that we leave behind a chance for a better life.
In all things give thanks,
David